U.Porto Journal of Engineering (ISSN 2183-6493), a publication of the Faculdade de Engenharia da Universidade do Porto, is a peer-reviewed, open access journal that publishes original research articles as well as review articles in several areas of engineering.
All papers are peer-reviewed by at least two referees. UPjeng is managed to be issued twice in every volume, considering publication of special issues related to engineering conferences selected papers.
The subject areas covered by the journal include all areas related to engineering such as chemical engineering, civil engineering, computer engineering, electrical engineering, industrial engineering, mechanical engineering and materials engineering.
Vol. 8 No. 3 (2022): DCE 2021 - Special Issue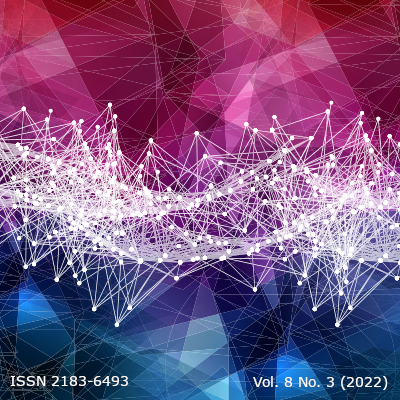 This special issue of University of Porto Journal of Engineering contains selected papers presented at the 4th Symposium on Engineering Physics that took place on the 28th and 29th of June 2021, in the Doctoral Congress in Engineering 2021.
This symposium results from the joint organization by the Department of Engineering Physics of the Faculty of Engineering of the University of Porto (FEUP) and the Physics and Astronomy Department of the Faculty of Science of the University of Porto (FCUP). Following the previous editions, the 4th Symposium on Engineering Physics (EP) has received widespread contributions from all major Portuguese research institutions involved in Engineering Physics fields. The submitted works depict the current scientific trends in Engineering Physics, and include topics as varied as optical and biosensors, smart materials, optoelectronics, nanotechnology, and quantum studies.
Published: 2022-05-30
View All Issues